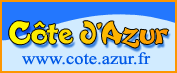 Riviera Writers
-=-=-=-
The Party Goers
---
After the First World War, the Russians stopped coming to the Riviera, or rather those who came did not have any serious spending money - they made great waiters did your former archdukes. Americans, with money, came instead.



In a letter written in 1926, Scott Fitzgerald explains "There was no one at Antibes this summer, except me, Zelda, the Valentinos, the Murphys, Mistinguet, Rex Ingram, Dos Passos, Alice Terry, the MacLeishes, Charlie Brackett, Mause Kahn, Lester Murphy, Marguerite Namara, E. Oppenheimer, Mannes the violinist, Floyd Dell, Max and Crystal Eastman ... Just the right place to rough it, an escape from the world"
In the 1920s Paris was Mecca for writers; in the Latin Quarter alone lived Gertrude Stein, Alice B. Toklas, Ernest Hemingway, Ezra Pound, James Joyce, Samuel Beckett and others. Paris also attracted rich Americans who felt that prohibition was cramping their life style. They were living between two wars. They were rich; and they were rich in American dollars when the French franc was weak. "The rich are different from you and me." "Yeah, they've got more money!" .

Among the rich Americans who came to Paris were Gerald and Sara Murphy, each heir to a substantial fortune, and each with a sense of adventure. If they knew, they did not care that people came to the Riviera to winter . They came in summer 1923 and persuaded the Hotel du Cap to remain open. (Guess the colour of the arguments). Later, Sara and Gerald bought an estate on the Cap d'Antibes and named it Villa America. Naturally, their friends from Paris and the USA were invited. The Murphys were famous for their parties. As Dick Diver, modeled on Gerald Murphy, says in "Tender is the Night" (1934), " I want to give a really bad party. I mean it. I want to give a party where there's a brawl and seductions and people going home with their feelings hurt and women passing out in the cabinette de toilette. You wait and see.".

---
Scott Fitzgerald (1896-1940)


Scott's family was wealthy enough to send him to Princeton. After volunteering for military service in WW1, he wrote "This Side of Paradise" (1920), "Flappers and Philosophers" (1920), "The Beautiful and the Damned" (1922), and "Tales of the Jazz Age" (1922) which includes the superb story "A Diamond as Big as The Ritz" .

With his beautiful, shall we say eccentric wife, Zelda, Scott was a regular attendee at the Murphy parties, except when he was barred for some misdemeanor or other. The restaurants of Antibes and Juan les Pins were their outrageous playground. Scott died (of drink?) in 1940 doing some scriptwriting in Hollywood with Dorothy Parker giving his coffin the same farewell as Gatsby received in "The Great Gatsby" (1925) - "The poor son of a bitch" .




Ernest Hemingway (1898-1961)


Hemingway began writing as a journalist and then served in an ambulance unit in W.W.I.. He returned to journalism but in Paris published his first collection of short stories "In Our Time" (1925). His second novel "The Sun Also Rises" (1926) made him famous. "Men Without Women" (1927) and "A Farewell to Arms" increased his reputation as "macho" man. Hemingway was a very brave war correspondent. During the Spanish civil war, he wrote "For Whom the Bell Tolls" (1940). He was in Harry's Bar ("Sank roo Danoo", Paris ) in 1944 before General Leclerc entered Paris. He preferred Spain to France, bullfighting to Boules, and, eventually, death to life. Zelda Fitzgerald, Scott's wife, summed him up as "bullfighting, bullslinging, and bullshitting" .




Dorothy Parker (1893-1967)


Raised in New York in a Catholic Convent - although her parents were Jewish. Her big break was to become drama critic of Vanity Fair (1919-1920). Her sardonic wit and irreverent sophistication developed a large audience and a seat at the Round Table in the Algonquin Hotel, New York. Another rebel against prohibition ('one more drink and I'll be under the host') she was a regular at the Cap d'Antibes . Best remembered for her theatre criticism, poetry and screenplays, she was one-time lover of Scott Fitzgerald, among (many) others. She died of old age, in poverty, in New York.


---

Created, composed, and constructed by Virtual Riviera 1995
---