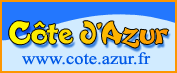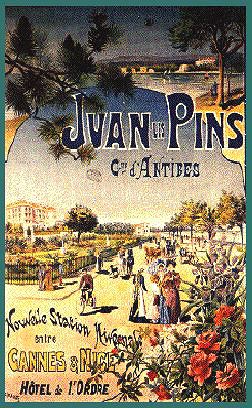 ---
JUAN-LES-PINS


Fate has a strange way of working. The birth of Juan-les-Pins actually came about when a well-known restaurateur, one Edouard Baudoin, who ran a very successful restaurant in Nice, saw a film that depicted a beach-party scene in Miami. He had already assessed the potential of Juan-les-Pins, at that time just a collection of pine trees and lots of sand, and purchased a very delapidated and almost bankrupt casino there. He rebuilt it and on opening night staged a cabaret starring the Dolly Sisters.

It was also around about this time, Frank Jay Gould, son of one of America's most notorious criminals, who had become an irascible inebriate (he drank as well), saw - like Baudoin - the possibilities that Juan-les-Pins presented. Being quite wealthy, he persuaded the French army to build the roads and install a sewerage system that would put this little village on the map. And so, slowly but surely, Juan-les-Pins started to grow. In 1930, the hotelier Boma Estëne commissioned the building of what was to become one of the resort's most attractive hotels: the Belles Rives. This was probably one of the very first hotels to be built actually with its feet in the water.

Baudoin's new casino quickly became fashionable because it was well placed between Cap d'Antibes and Cannes . Seemingly in no time the rich and famous could be seen passing through its doors. One, however,the famous Coco Chanel, was refused entrance by the doorman because she was wearing beach pyjamas - the new craze. Baudoin happened to see what was going on and intervened. "Madamoiselle Chanel," he said gently, "you are living proof that one must not be merely dressed, but well-dressed." Coco Chanel never forgot his words.

Unlike Cannes and Le Cap d"Antibes however, Juan Les Pins was never in itself to become fashionable, but it did become commercially highly successful. Clever publicity promoted Juan-les-Pins as pyjamaland, and casual wear, especially beach pyjamas, became almost de rigeur.

Now an energetic party town with bars, nightclubs and casinos , Juan-le-Pins is practically open all hours, and quite possibly one of the most international resorts in the world.

Antibes juan-les-pins Hotel selection :
French riviera Hotels selection
French riviera Hotels search
Created, composed, and constructed by Virtual Riviera 1995
---