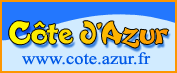 Nevada Bob Golf Discount Centre
245 Allée Louis Bleriot
06210 Mandelieu
France
Nevada Bob has the largest chain of golf stores in the world with over 350 stores worldwide. Because of the large and continuously increasing purchasing power of the Nevada Bob Network we are able to offer our products at very competitive prices. Nevada Bob has special programmes with a lot of major golf product manufacturers, such as John Letters , Toski , Hippo/Howson , Slazenger , Spalding , Dunlop, Macgregor, Mizuno and of course all our own brand names such as Prima and Strater . This enables us to offer products at very attractive discounted prices. Nevada Bob Mandelieu/Cannes was the 16th outlet to be opened in the European Network. It is situated on the Côte d'Azur, on the outskirts of Cannes, an ideal location for all year round golfing .
Nevada Bob carries a large selection of clubs, bags and putters for men, women, junior and left handed players, from well known branded names and 'own branded' items. There is an indoor practice area and putting green.
Nevada Bobs catalogue will be available from the 1st of March 1996. Every month Nevada Bob offers a selection of products at a 'this month only' price and of course there is always the ongoing promotional offers . All our customers enter a free monthly draw, (as an example; November was a series of Howson clubs, December a Cobra Tricep Putter and we are presently running a golfing holiday for 4 in Nevada USA). When you are in the area why don't you come and visit us.
Store Hours from 15th September to 15th June : Monday to Saturday 10.00 hrs to 19.00 hrs non stop. Store Hours from 16th June to 14th September : Monday to Saturday 09.00 hrs to 20.00 hrs non stop. Also Sundays and Bank holidays 09.00 hrs. to 17.00 hrs non stop. If you have access to the French Minitel system, why not check us out on 3615 GOLFINFOS, then BOUTIQUES , or call by phone and ask for Bob or Daren for all the latest info and promotions.
Ordering from Nevada Bob
| | |
| --- | --- |
| JOHN LETTERS ( Specially made for Nevada Bob) PARBUSTER IRONS , oversized cavity backed which gives a larger hitting area and maximum perimeter weighting to give players the confidence to elevate their game. PARBUSTER WOODS , The larger size and bigger sweet spot improves player confidence and effectively increases the distance and accuracy of drives. Also available by John Letters : Trilogy woods and irons, Swingmaster woods and irons, a large selection of putters and bags. | |
| | |
| --- | --- |
| CATALYST (Specially made by the Toski corporation for Nevada Bob) All clubs available in steel or graphite, with a choice of regular, firm, senior or ladies shafts. This club has been designed to give maximum feel and control. A cavity backed with percussion massing enables straighter and. longer shots on target. Comparable to a more expensive branded name club. After extensive testing Catalyst will be bringing out the new DCT range with graphite bubble shafts. Available as from June 1996. Also available blade and mallet putters and golf bags. | |
| | |
| --- | --- |
| Nevada Bob is the official Hippo Howson centre for the Alps Maritimes and have in stock a large selection of clubs, putters, gloves and bags. | |
| | |
| --- | --- |
| Presently on promotion at the unbeatable price of 1990 francs, the Slazenger Interface is probably the best value for money equipment available at this time. A cavity backed club with a Brunswick shaft enables the player to feel the shot and enhance his overall game. Nevada Bob always has a large selection of Spalding products in stock. Balls, gloves and bags, all at unbelievable prices. | |
| | |
| --- | --- |
| Nevada Bob makes and distributes golf products under the Prima and Strater brand names. The name has become well known throughout the golfing world, coupling quality with affordable pricing. Clubs, putters, gloves, bags and many golfing accessories are available all at discounted prices. As an example the starter pack for a halfset of clubs, 3, 5, 7, 9, a 1 or 3 wood , a putter and golf bag is at present selling at 740 francs TTC. | |
If you would like more information about our products, please come into the shop if you are near, otherwise phone, fax or e-mail and we will send the latest edition of our catalogue.
Nevada Bob Order Form
Welcome to the Virtual Riviera
Created, composed, and constructed by Virtual Riviera 1996