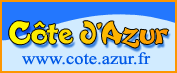 Welcome to
Geoffrey's of London
The English & American Grocer in Antibes
Home from home .
All your favourite foods under one roof. All those items that aren't available in the French shops can be found at Geoffrey's of London. From Heinz to Hersheys, Marmite to McVities - and you no longer have to visit the Galerie du Port in Antibes to find out for yourself.
Now there's a virtual Geoffrey's of London on the Internet. You can Browse the aisles and shelves or you can register as client and then browse the aisles as you would in Antibes, or use the virtual shop assistant. who will help you find what you need in the store.
And remember as well as the thousands of products which are in the virtual store, the real version in Antibes also stocks a huge range of English language magazines, videos and stationery.
Y ou can build your shopping list it will be sent to Geoffrey's, where your order will be prepared and it can be delivered wherever you dock along the côte d'azur.